Build web-apps without code!
DrapCode is a full-stack platform for fast software development visually without writing code.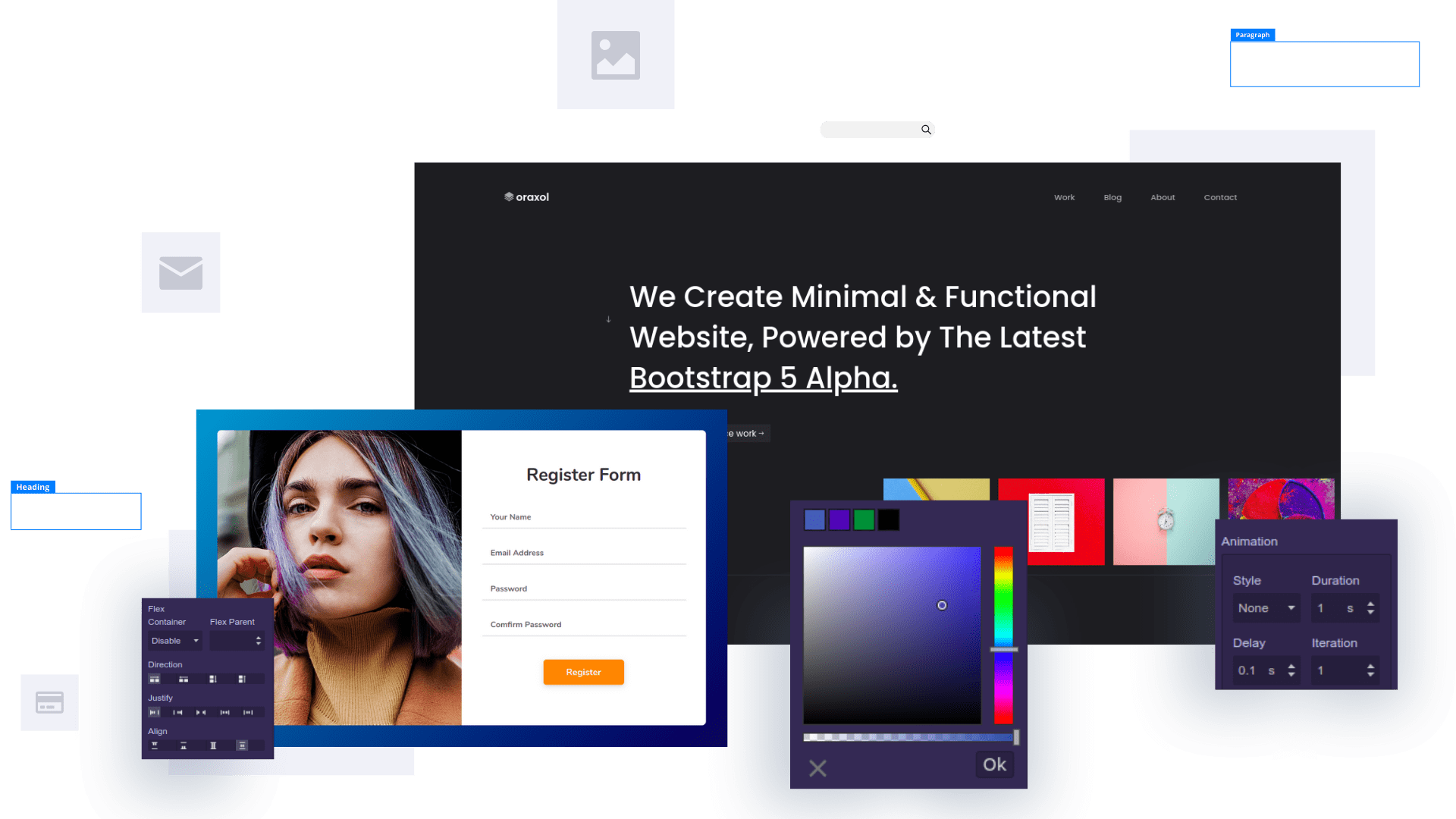 Modern way to build web apps!
Easily build beautiful web-apps, connect your data data, and implement custom functionality and build the workflow as your business needs.
desktop_windows
Drag & Drop Builder
Enjoy the graphical user interface (GUI) to visually build and design your no code app with the WYSIWYG approach.
local_library
Custom Database
Integrate your existing data Or start fresh with our internal database. Control & display data from different sources.
verified_user
External Integrations
Third-party plugins to integrate external services & add more functionalities in your web app without coding.
computer
Free Starter Templates
Beautifully designed responsive templates with scope of customisation to build and launch no code apps within a day.
local_library
100% White Label
Map your application to a custom domain or subdomain of your choice, secure it with SSL certificate and build 100% white label web app.
desktop
Mobile Apps (PWA)
Launch your web apps for mobile users as PWAs and give them seamless experience on mobile devices without extra effort.
Start Building your web app today
Don't worry about coding. Build your app the no-code way.
Blogs & Insights
We'd love to share our knowledge with you. Get updates through our blogs & know
what's going on in the no code world.