Pricing Plans
No credit card & no trial period is required. Unlock all building & designing features before you start paying. These prices are on a monthly basis per app.
Plans Comparison
Here is the detailed view of each plan. So that you can compare and see which one fits best for your needs.
Plan

Free

Professional

Growth

Enterprise

Project Transfer

check
check
check
check

Project Clone

check
check
check
check

Custom Domain

clear
check
check
check

DrapCode Branding

check
clear
clear
clear

Developer Seats

clear

2

4

Unlimited

External/End Users

50

Unlimited

Unlimited

Unlimited

Unpublished Projects

5

10

20

Unlimited

Published/Live Projects

clear

1

1

Unlimited

Builder & Design

Design Components

check
check
check
check

Pre Built Templates

check
check
check
check

Custom HTML/CSS Code

check
check
check
check

Custom JavaScript Code/Libraries

clear
check
check
check

Unlimited Code Export

clear
check
check
check

Snippet Snapshots

clear
check
2 per Snippet
check
3 per Snippet
check
Unlimited

Page Snapshots

clear
check
2 per page
check
3 per page
check
Unlimited

REST API Access

clear
check
check
check

Web Pages

15

75

150

Unlimited

Plugins

2

10

20

Unlimited

External APIs

10

50

100

Unlimited

Webhooks

5

10

20

Unlimited

Email Templates

5

25

50

Unlimited

Database & Storage

Automated Backups

check
check
check
check

Items/Records Data

2000 Records
250MB of Disk Storage Data
Unlimited
2 GB of Disk Storage Data
Unlimited
5 GB of Disk Storage Data

Unlimited

File/Images Storage

250 MB

8 GB

50 GB

Unlimited

Database Access

clear
clear
clear
check

Database Replication

clear
clear
clear
check
Connect your own Database
Build on top of your MongoDB such as
MongoDB Atlas, AWS Document DB, etc.
clear
clear
clear
check

Server & Infrastructure

SSL Certificate

check
check
check
check
Single Sign-On (SSO)
Coming Soon
clear
clear
clear
check

Hosting Region

USA

USA, Canada, UK, Sweden,
Germany, India, Australia,
Singapore & Brazil.
USA, Canada, UK, Sweden,
Germany, India, Australia,
Singapore & Brazil.

Global Regions

Memory (RAM)

0.5 GB
Shared Resources
4 GB
Shared Resources
8 GB
Dedicated Resources
Custom
Dedicated Servers

vCPUs

1
Shared Resources
2
Shared Resources
2
Dedicated Resources
Custom
Dedicated Servers

Multiple Environments

clear
clear
clear
check

Help & Support

Weekly Office Hours

check
check
check
check

Support Channels

Community, Slack

Priority Email, Slack

Priority Email, Slack

Dedicated Support

Account Manager

clear
clear
check
Shared
check
Dedicated

Training & 1:1 Sessions

clear
clear
clear
check

Cloud of your Choice

clear
clear
clear
check

Load Balancer

clear
clear
clear
check

Auto Scaling

clear
clear
clear
check

SLAs & Escalation

clear
clear
clear
check

Security & Compliance

GDPR Compliance

clear
clear
check
check

HIPAA Compliance

clear
clear
clear
check

Audit Logs

clear
clear
clear
check

Server Logs

clear
check
check
check

Data Encryption (Rest and Transit)

clear
clear
check
check

3rd party Security Audits

clear
clear
clear
check
Add On Features
Additional Feature
Additional Price Per Month

All Prices are in $USD

Extra Developer Seat
+$20
Additional 100 GB Bandwidth
+$20
Additional 10 GB File Storage
+$20
Additional 5 GB Data Storage
+$20
Custom SSL Certificate
+$10
Additional Server Capacity
Custom
*All these features can be added to any paid plan.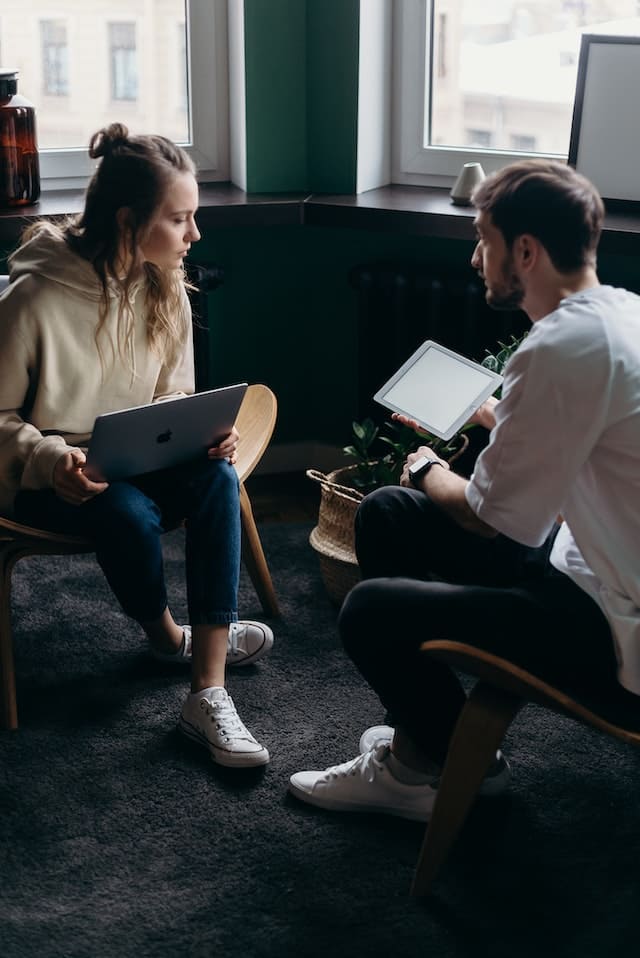 Hire Experts

to build your app

If you need help in building you web app, then please reach out to us and we would be happy to help you develop your web app for you and then you can take it forward from there.

● Get your web apps developed by our experts

● Train your employees/team-members to manage the app themselves

● Ongoing support for new development/enhancement

● Support on deployment on your infrastructure

● Continuous monitoring and updates

We charge an hourly rates for the development and it starts from as low as $30 per hour. No minimum commitment needed. Pay as you go.
Frequently Asked Questions
Yes, you can start building your no code/low code web apps on DrapCode for free using our free plan. However, there are some of the advanced features, such as team member collaboration, custom SSL certificate, code export, etc. that you can't use under the free plan.
DrapCode has a feature of inviting team members which allows users to collaborate with others on the same project with the click of a button. However, this feature is not available in the free plan.
One of the best things about DrapCode is that it gives you complete control over your web app's flow and design as well as its source code, which some other no code web app development platforms don't give. Also, being a no code to pro-code platform, DrapCode caters to the needs of everyone from techies to non-techies, developers to citizen developers.
Yes, you can easily upgrade as well as downgrade your subscription plan of our no code/low code app builder anytime you want. Your changes will take effect from the next billing cycle.
Being a no code web application builder, DrapCode allows you to easily transfer your no code app projects along with their ownership without coding from your DrapCode account to someone else's account with a click of a button.
DrapCode is a kind of no-code web application builder with no limitation on the number of projects or web apps one builds on it. However, if you have a free plan, then you can only create up to five web apps. Also, you only have to pay, when your web apps go live.
DrapCode is the best no-code app builder which allows you to add as many custom features you want in your app that the builder doesn't provide by writing or inserting HTML, CSS or JavaScript code. And this is what makes DrapCode a perfect choice for professional developers to build web applications faster with the complete freedom to make technical alterations through hand-coding.
drapCode is a free no code web app builder that allows its users to easily change the domain name of their no code web app and host it on a custom domain. You only have to create a CNAME record in your domain and point it to your project's DrapCode subdomain.
No, exporting source code in DrapCode is not free. You have to subscribe to a paid plan to export the source code of your web app on DrapCode.
Yes, you can do whatever changes you want to do in the exported code in any code editor. Please note that once you have exported the code, you cannot import it back to the DrapCode builder and then make the changes. However, you can make the required changes in your previously created no code app in DrapCode and then export the code again.
The backend code of a web app gets exported in the NodeJS format, the frontend code gets exported in the HTML, CSS & Javascript format, and the database gets exported in the MongoDB format. Soon the option of multiple language code export will be added too. Our development team is working on it. For reference, the exported code looks like this:
Sample Code
Once you have exported the source code of your web app from DrapCode, it completely belongs to you. And that's what makes Drapcode the best no code app builder. You don't have to provide any attribution to DrapCode or maintain your subscription plan with DrapCode after exporting the code.
If you are not using DrapCode after exporting the code, you don't have to pay the subscription fee at all. We give you 100% control over the exported code so you can have 0% dependency on DrapCode going forward.
You can easily deploy the exported source code from DrapCode to any public or private cloud or server of your choice, such as AWS, Microsoft Azure, Google Cloud, Digital Ocean etc
A Web page is a single Web page layout which you create to display data to the end user, the data can be static or dynamic or both. So lets say if you have a product page and you have 1000s of products which use the same page layout, then it is 1 page for us. Similar if you have a user profile page, so it is counted as 1 page although you may have 100s of users viewing their profile using that page.
vCPUs means a virtual CPU on which your web application in running. Each vCPU is a thread of a CPU core. So 1 vCPU means a thread running dedicatedly for your web app on a shared server.
Every Web app under a paid plan, runs in a dedicated container of its own, sharing the fixed resources of underlying server machine. So no two application interferes with the performance of each other.
Shared resources or server is the case where we run several web apps on a bigger server, and each of them consuming the Memory & vCPU as per their allocation on the server configuration. In the dedicated server, a single web application is running in a dedicated environment with no sharing of its underlying resourcs with any other web app.
No, unfortunately we can't do that as it will be too much for us to maintain the app once it is exported and deployed on some other server. However, we do have partners that can help you maintain your application after exporting it from DrapCode. Also, our development team is working on adding a feature to allow users to deploy their web apps directly to a public cloud from the DrapCode dashboard.
We are here to stay as we have strong backing with a huge vision and very long roadmap. We are just getting started. But if we ever plan to close down, then we will offer the source code of your web apps at free of cost, so that you can continue running them on your servers.